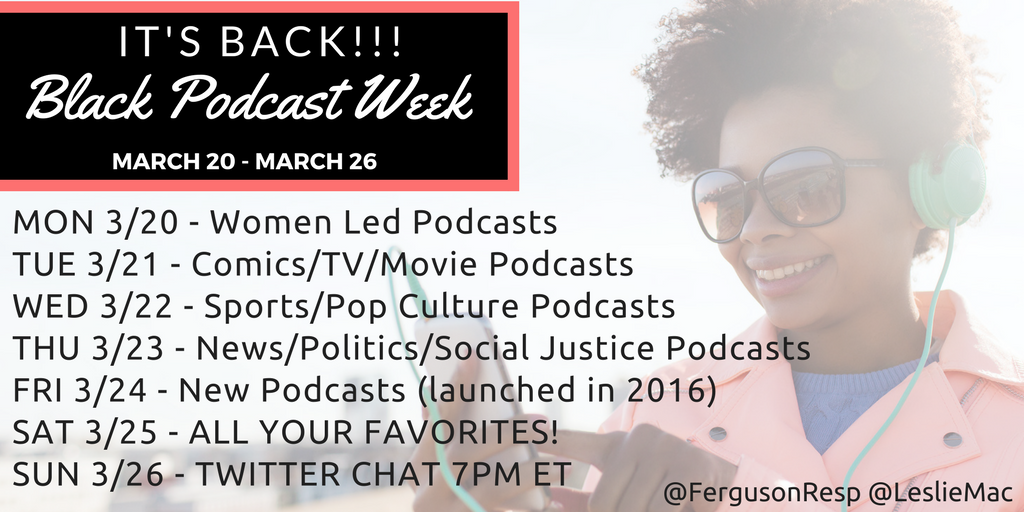 Ferguson Response is so pleased to host #BlackPodcastWeek 2017 – our yearly celebration of Black Podcasts & Podcasters. This
third annual week

of Black Podcast Love is our way to show our appreciation to all the Black Podcasters who put out amazing content all year long.
With a different podcast focus each day, this week allows everyone to get some shine culminating in a Sunday March 26 Twitter Chat at 7:00 PM ET where Black Podcasters will discuss their work & the good, bad & ugly parts to podcasting while Black.
BLACK PODCAST WEEK SCHEDULE:
MON 3/20 – Women Led Podcasts

TUE 3/21 – Comics/TV/Movie Podcasts

WED 3/22 – Sports/Pop Culture Podcasts

THU 3/23 – News/Politics/Social Justice Podcasts

FRI 3/24 – New Podcasts (launched in the last year)

SAT 3/25 – TAG THEM ALL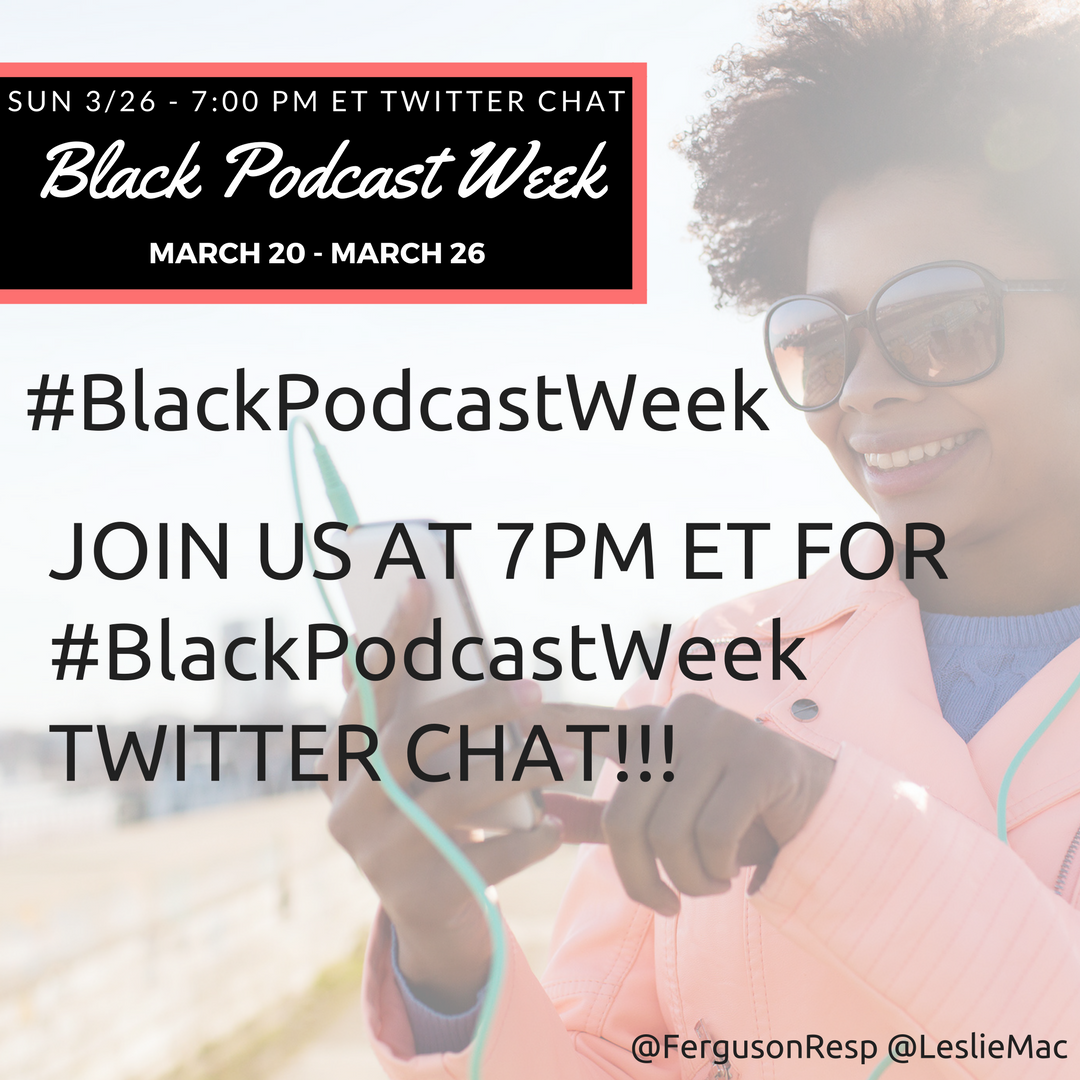 Follow @FergusonResp & @LeslieMac on Twitter to stay informed about #BlackPodcastWeek!