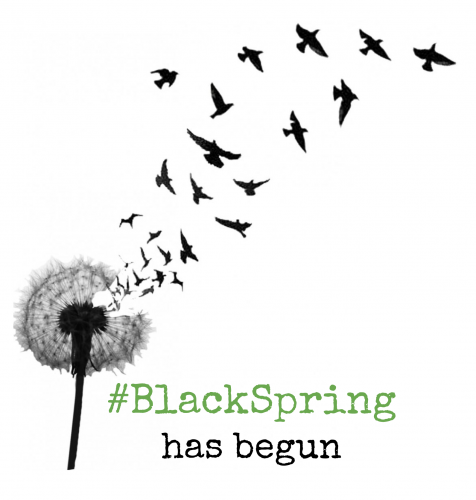 The eyes of the world are on Baltimore right now.  Again, working class young black people are coming together to speak truth to power. This fearless dedication to fighting for our rights is the backbone of our movement.
Winter is over. It's time for #BlackSpring.
The war on Black people in Baltimore is the same war on Black people across America.  Decades of poverty, unemployment, under-funded schools and police terrorism have reached a boiling point in Baltimore and cities around the country.
This past winter our people were presented with hollow reforms.  This spring we present to the world our visionary demands.   Demands that speak to a world where all Black Lives Matter.
This Saturday we are determined to demonstrate resistance and resilience on our streets, in our homes, and where we work.
This will be our #BlackSpring.
---
LEGAL/BAIL SUPPORT FOR BALTIMORE – Organized by Bmore United:
The beating and murder of Freddie Gray by 6 police officers have tapped the outrage of the communities of color that have long suffered endless abuse by the Baltimore Police.

The people of Baltimore are protesting the epidemic of police violence in their community. One small way we can support the communities and families of Baltimore is to assert the right of every individual to legal representation. Every American has the right to due process and fair trial, but this has not been the case in Baltimore for too many, for too long. Please donate to this fund to ensure that every person arrested during this crisis, regardless of charges, has access to proper legal representation.
---
Local Organizations to Connect with & Support:
---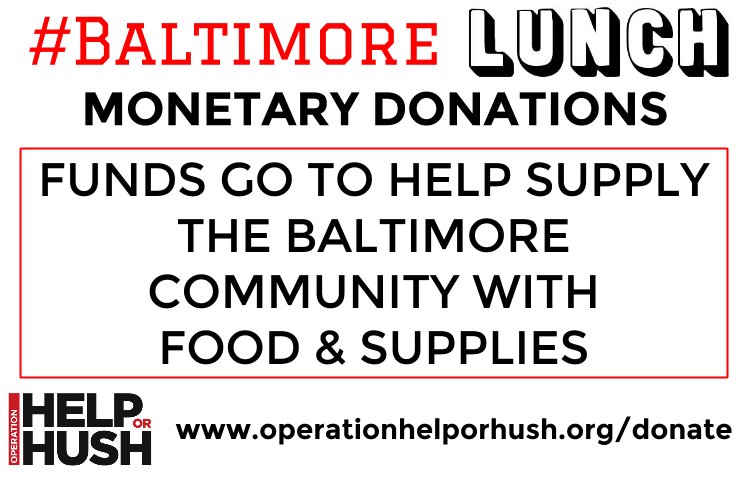 Funds go to help supple the Baltimore Community with Food & Supplies
SENDING SUPPLIES
Non Perishable Items Can be Sent to:
St Marks Church
655 N Bentalou
Baltimore, MD 21216
ATTN: BaltimoreLunch
---