By Guest Blogger Natalie Jeffers
I woke up this monday morning feeling so blessed and privileged to have been present in body and mind at the historic #MLKNow event. My soul was touched deeper than ever before as i connected with powerful radical words that resonated from our past, delivered by new voices heard as fresh as when first spoken.
The Riverside Church in Harlem is a true spiritual place, it's a building that on entering you can feel without touching. It was here in this space that Dr. Martin Luther King Jr gave his speech "Beyond Vietnam: A Time To Break Silence." – A speech that most agree guaranteed his 'murder' warrant \ MLK looked over the mountain and beyond the walls of the US and connected US State oppression to other lands, and outlined a plan for economic divestment that offered a strategy to limit the powers of corporate America in more ways than the bus boycott previously had. Riverside has a strong activist history and provides a safe space where the Black radical voice can speak freely, in a way that almost seems protected by its looming walls that saw the moral titans of past and present prophetic resistance. Animated by its long tradition of community, it is a space so strong in its identity and proud of its heritage that 60 years later the beneficiaries of MLK's legacy could safely regroup and reclaim the message in the tone that MLK had intended.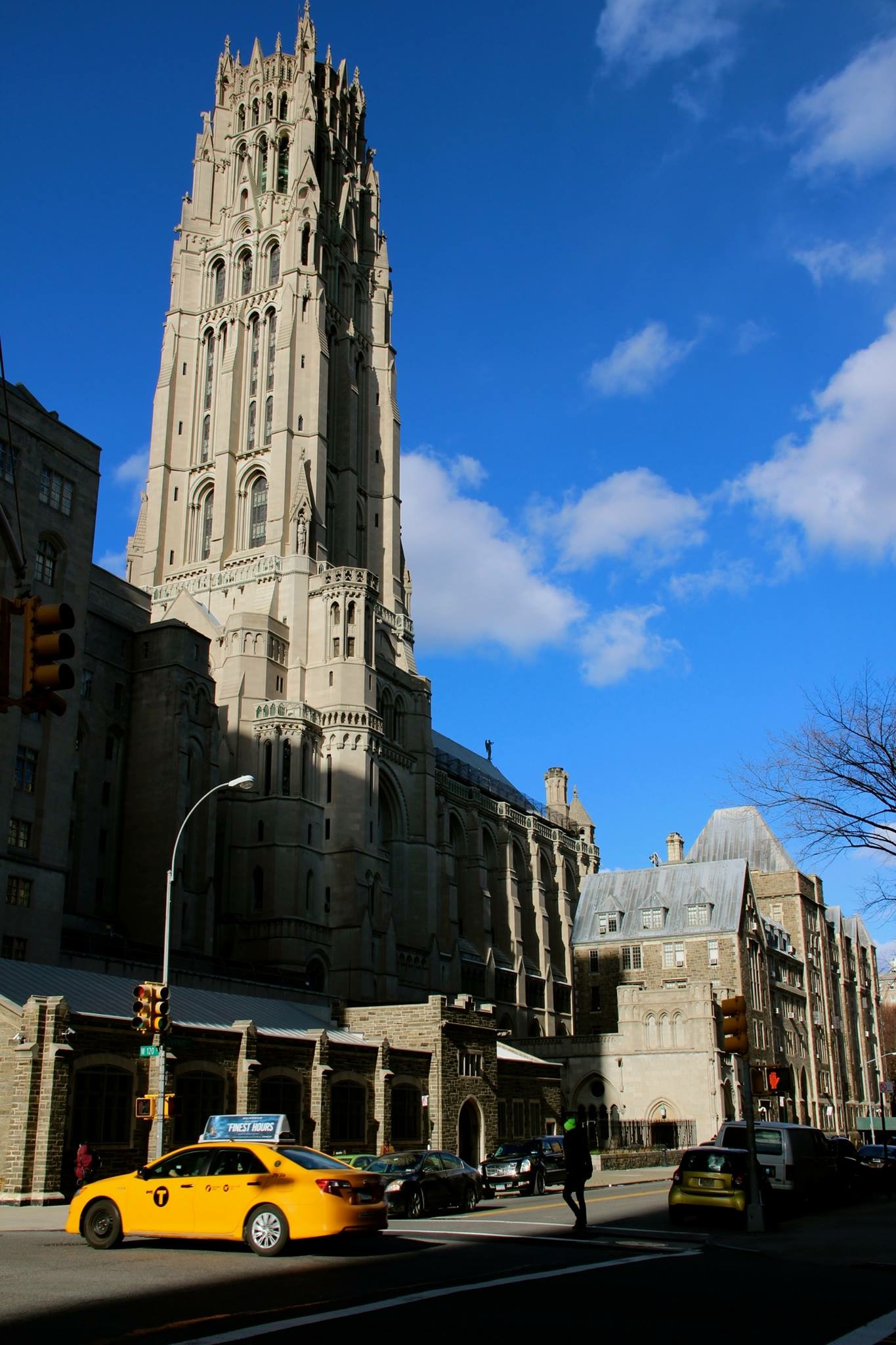 If you have a spare few hours I highly recommend you watch the entire event. If you don't have the time, then here are some of my must see/feel/hear moments:
1. Andre Holland's outstanding reading of 'Police Brutality + Mainstream Media' – Malcolm X (2:43).
"The police use the press to make the white public believe that 90% of negroes are criminal"
2. Harry Bellafonte's introspective reading of 'Proclamation of Congolese Liberation' – Patrice Lumumba + an intimate sharing of the final time he spent in MLK's company and a few words of advice for today's Movement builders (2:56).
"All of you are required to be players and to give deep thought to where we go from here"
3. Anika Noni Rose's performance of 'Be Free'- J-Cole followed by an honest front room conversation with J-Cole and Ryan Coogler (3:35).
"All we want to do is break the chains off. All we want to do is be free"
4. Saul Williams off piste performance (4:00)
"I love you"
5. Octavia Spencer powerful and tear jerking reading of 'I've been to the Mountain Top' (4:15)
" I may not get there with you. But I want you to know tonight, that we, as a people, will get to the promised land!"
6. The #MLKNow panel discussion with Gina Bellafonte, Dante Barry, Linda Sarsour, Leon Ford Jr and Rahiel Tesfamariam which offered us the opportunity to breath and reflect not only on where we have been, but encouraged us to (re)imagine and strategize ways to ensure that when we get to the top of one mountain, we do not stop moving, but have built enough collective power to cross an entire mountain range.
"Our analysis must match the complexity of the problem"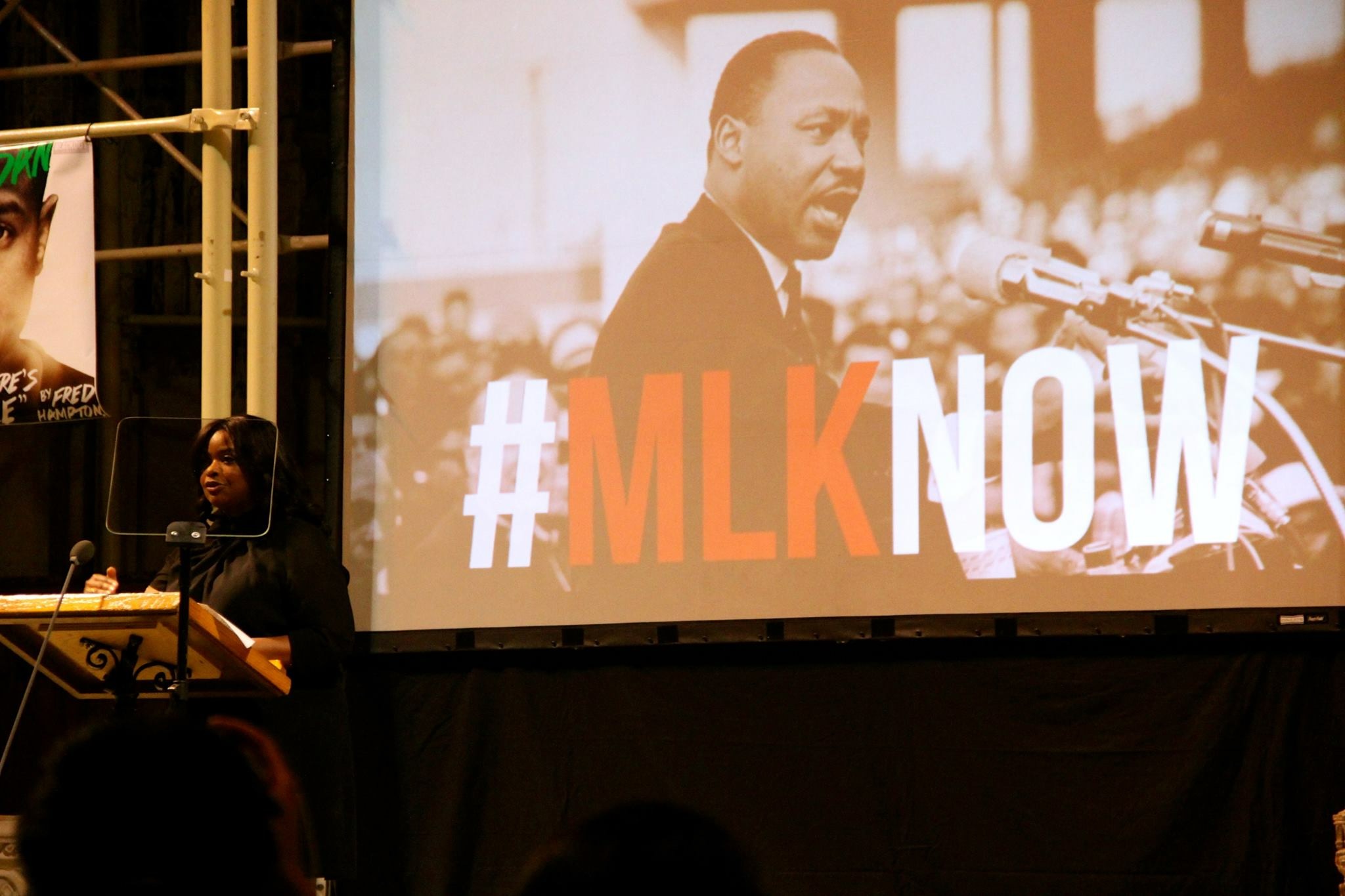 Tears rolled down my cheeks twice during the evening; first, when whilst Harry Bellafonte recounted the last time he saw King.,his dear friend and comrade. A story i'm sure he has told many times, but i imagine remains as difficult to tell – especially on MLKs Birthday. It was extremely moving, but what really touched me was that Martin had told Harry he believed he had failed us all because he could no longer connect to the youth movement and they would no longer listen to him. Harry/Martin was referencing the growing horizontal hostilities amongst SNCC members who were arming themselves in the summer of 66' and were growing vocal about their tiredness of and impatience with the slow pace of the civil rights establishment. To link the rise of Black Power directly to King is to overly simplify the Black LIberation movement and the complexities of the time, but the thought that King died feeling that his message no longer had value with the youth will remain a sad reality of our movement history.
The second set of tears feel during Octavia's reading of MLK's final words. The last speech he'd ever deliver and one where he spoke so clearly of a long term direct action strategy that we are witnessing being realised this very day by the current Movement for Black Lives. A movement led by the youth. I cried for the fact that Martin died not knowing that his non-violent strategy would be so strong, clear and relevant that it would be the one most commonly referenced and used today, i cried that he would never know that he had inspired the imagination and minds of generations of young organisers and activists and that this weekends #ReclaimMLK was not only organised by youth who sought to defend & honour his legacy and reclaim his rightful position as a Black radical, but that would choose to use his birthday to launch a 'National Policy Agenda' that takes inspiration and influence from his last speech as though it was a blueprint. I am not particularly a Godly person (it's the Climate Scientist in me, maybe!), even when i have lost loved ones i didn't seek the comfort of the Church to reassure me that they were in a better place and was looking down on us, but yesterday something inside me whilst in this deeply spiritual space and my tears dried as i felt a lightness and a warm knowing that MLK was at peace and would be proud that his message and movement was continuing to thrive and challenge the state/institutional powers that be today with as much passion, imagination, skill, determination and knowledge of self, as it did when led by him.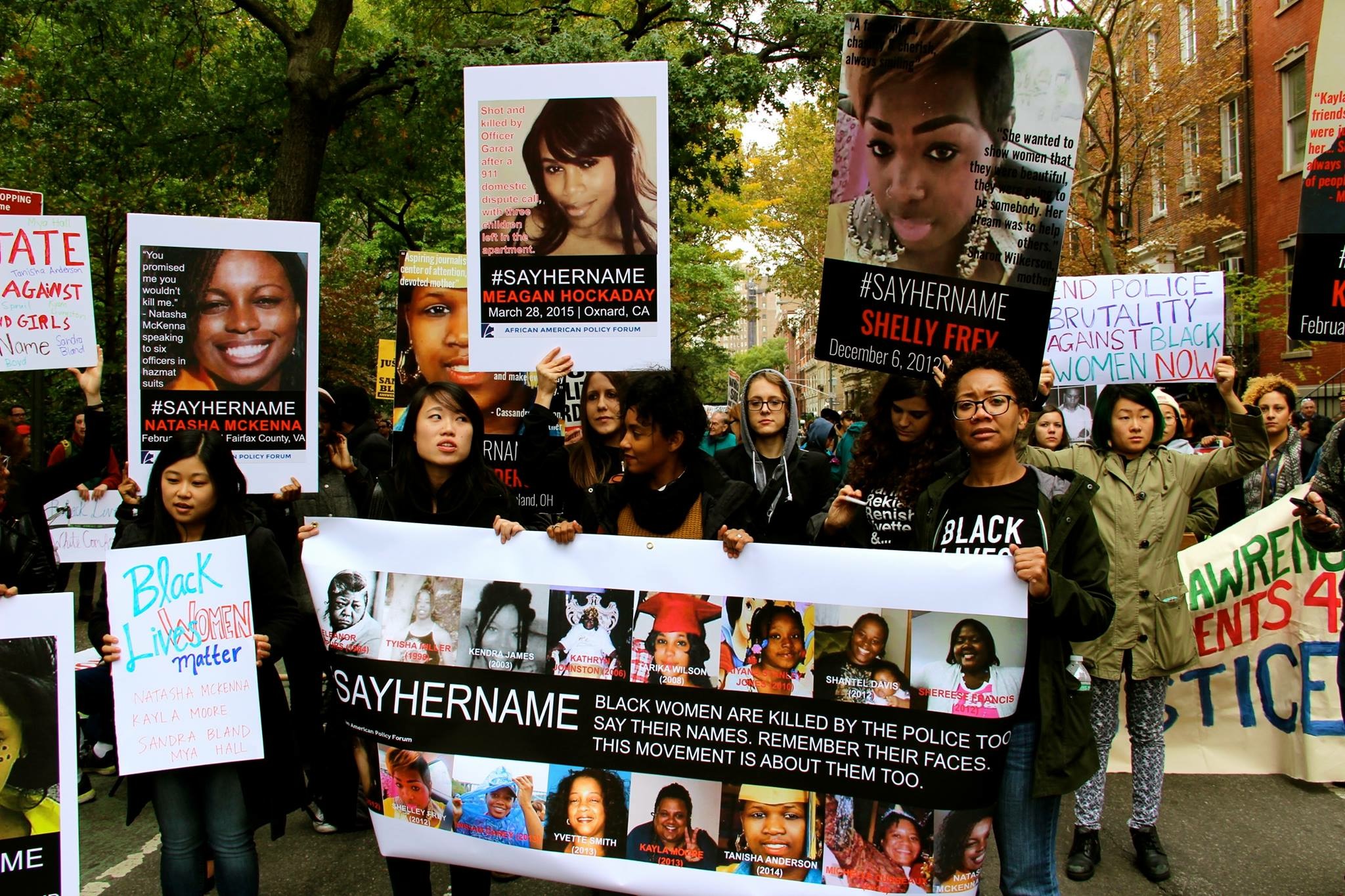 I spent today in quiet reflection with MLKs 'Mountain Top' and 'Vietnam' speeches. I highly recommend you do too, especially if you are an active member of the Movement, as the words continue to help me reflect on my organising work, but also reassure me that we are well equipped to journey together. The amazing range of actions taken during #ReclaimMLK and kicked off the 'Year of Resistance and Resilience' that lies ahead of us is very much ours to take and ours to win. We must continue to reclaiming and reimagine our vision(s) and continue to weave together the words of not only MLK but SoJourner Truth, Fred Hampton, Shirley Chisholm, Ida B. Wells, James Baldwin, Angela Davis, Malcolm X, Patrice Lumumba and Harry Bellafonte as #MLKNow so successfully and creatively did. We must 'Refuse to Choose' and draw from the many Black radical perspectives and imbed them critically within any strategy we build or actions we take and use them to create a multi-layered, intersectional movement led by Black organisers, activists and movement builders who are (re)imagining a future where ALL Black people are free to dream, live and thrive for generations to come….
I will end my reflections on what has been a reaffirming and replenishing weekend in the movement, with a selection of the final words MLK gave to us.
"Something is happening in our world. The masses of people are rising up. And wherever they are assembled today, the cry is always the same: "We want to be free."…We are going to have to grapple with the problems that [wo]men have been trying to grapple with through history. [Wo]Men, for years now, have been talking about war and peace. But now, no longer can they just talk about it. It is no longer a choice between violence and nonviolence in this world; it's nonviolence or nonexistence. That is where we are today.

We aren't engaged in any negative protest and in any negative arguments with anybody. We are saying that we are determined to be [wo]men. We are determined to be people. I'm just happy that God has allowed me to live in this period to see what is unfolding. Now, what does all of this mean in this great period of history?

It means that we've got to stay together. We've got to stay together and maintain unity. Let us keep the issues where they are. The issue is injustice. Now we're going to march again, and we've got to march again, in order to put the issue where it is supposed to be — and force everybody to see.

We know how it's coming out. For when people get caught up with that which is right and they are willing to sacrifice for it, there is no stopping point short of victory. We aren't going to let any mace stop us. We are masters in our nonviolent movement."

– Dr Martin Luther King Jr
Peace, Revolutionary Love & Solidarity.
---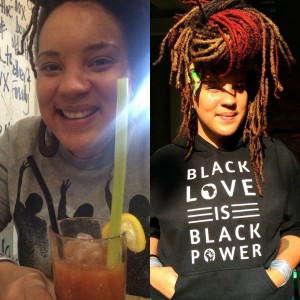 Natalie Jeffers is the founder/director of Matters of the Earth, a global social justice organisation that places creative, innovative tools into hands to educate and empower people in organising, strengthening and building movements.
She is a UK activist with the Black Lives Matter movement and popular educator.