Ferguson Response is so excited to announce the details for our 2nd annual #BlackPodcastWeek!
There are often really good undiscovered podcasts out there, ready for their listeners. Some of these podcasts may be owned by businesses that want to reach a wider audience while others use private podcasting to gain a collective following. With so many podcasts available, we decided to highlight some of our favorites. We started last year as a way to highlight & give some shine to as many amazing Black Podcasters as possible, this year we hope to expand the reach and get more people listening to Black Podcasts.
This year the fun begins Monday March 28 and runs through Friday April 1st. Co-hosted by Americans United Again – this week long celebration of Black Podcasting is for EVERYONE. Be sure to use #BlackPodcastWeek for all of your tweets & posts!
We have added some additional categories and most exciting of all a LIVE Twitter Chat on Friday April 1st 9PM ET where your favorite Black Podcasters will be discussing podcasting, blackness and more!
---
Participate each day by tagging your favorite Black Podcasts in each category: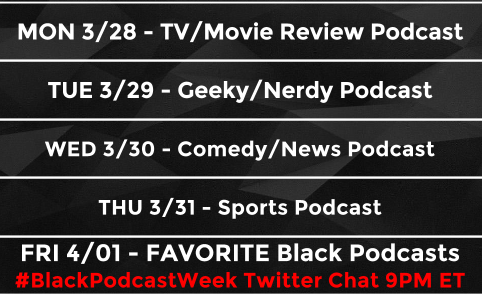 Spread the word via social media and join us on April 1st 9PM ET for: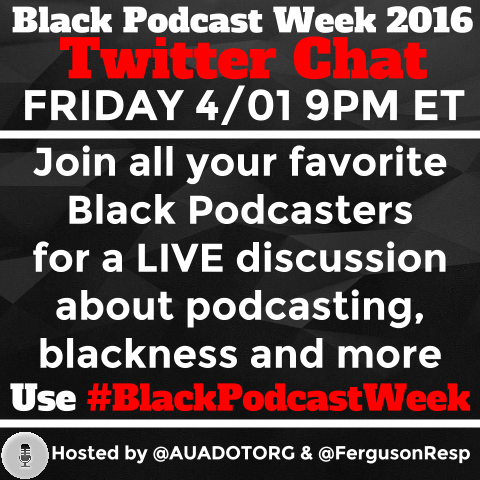 To download promotional images for #BlackPodcastWeek 2016 visit
http://bit.ly/BlackPodcastWeek16Downloads

For additional information visit:
fergusonresponse.org/black-podcast-week