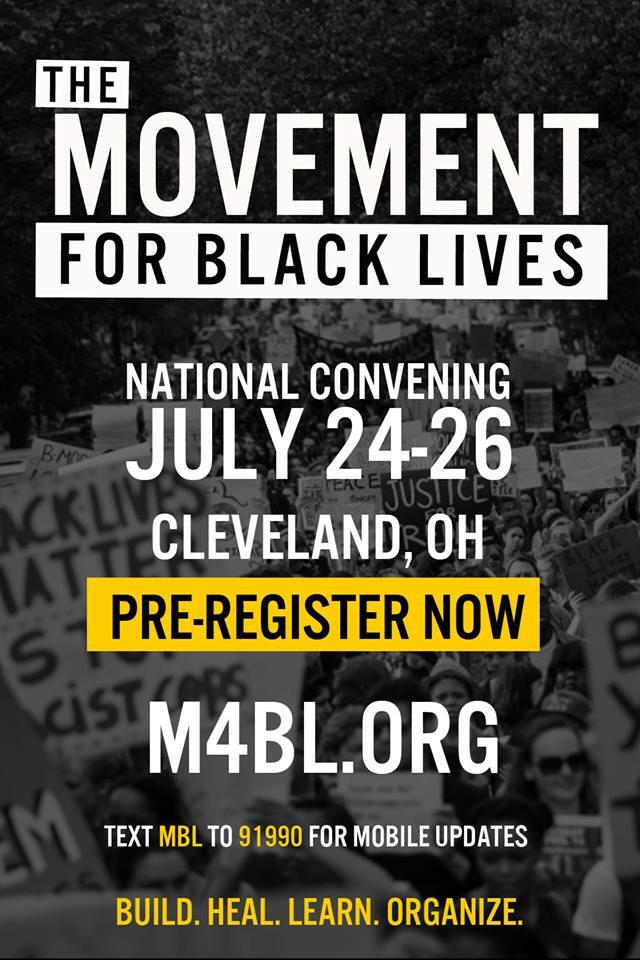 JULY 24 – 25
The Movement for Black Lives – National Convening
Black people from across the country led a wave of resistance that spread around the world. A new chapter is being written in our long journey towards liberation.
Our people demand a collective vision that matches the intensity, scale, urgency, and promise of the moment.
Open, and created by many voices, The Movement for Black Lives Convening is a space to realize that promise fully on our terms as Black people.
Join hundreds of Black folks from around the country, as we convene to shape our present and chart our future.
Fri. July 24th- Sun. July 26th, 2015, in Cleveland, OH. ALL black lives are needed; mind, body, and soul.
Registration Opens Jun 1st.
To Pre-register go to: http://movementforblacklives.org/preregister/