It has been a week since I returned from my trip to Minneapolis to support the Black Lives Matter crew there & my UU sister Lena.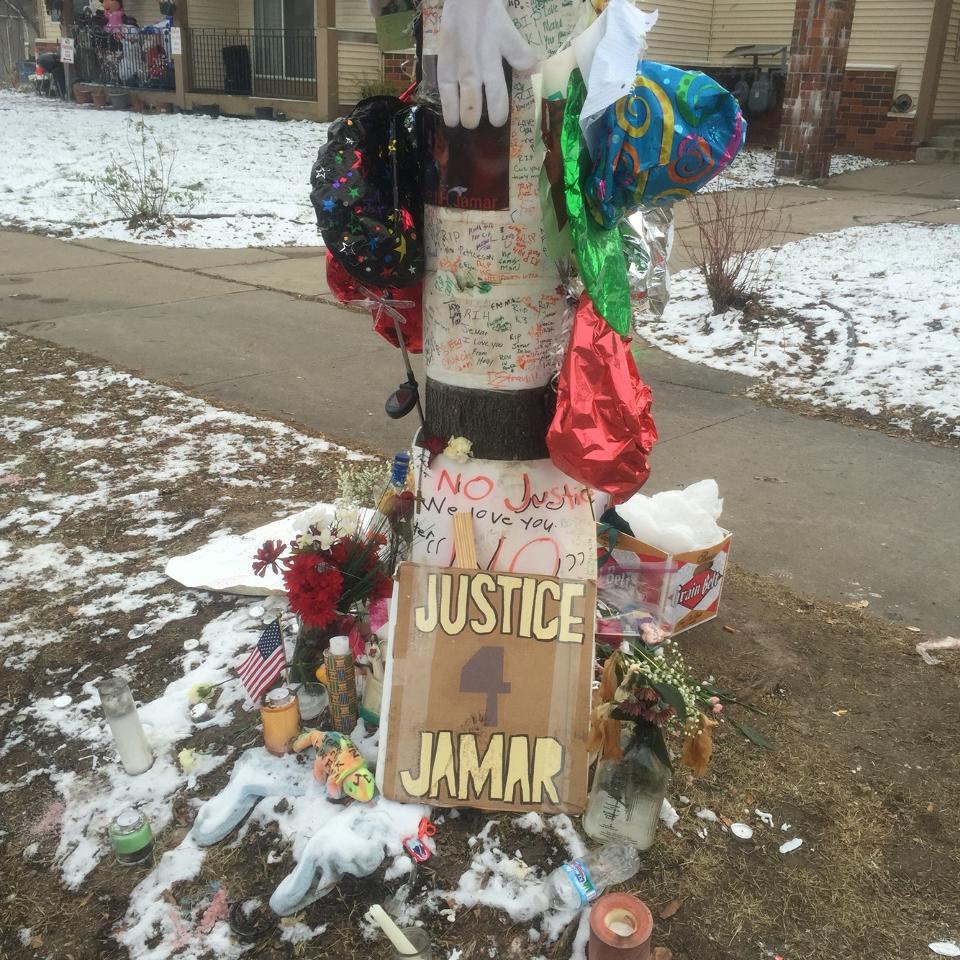 If you were unaware, the #4thPrecinctShutdown began when #JamarClark a 24-year old black man was killed by police a block away from the 4th Precinct. Eyewitness accounts of the shooting differ WIDELY from the police issued narrative and what began as a Black Lives Matter-Minneapolis occupation of the vestibule of the Precinct became a 19-day (!) community encampment outside of the station.
In the wake of the shooting of 5 Black #4thPrecinctShutdown protesters by White Supremacists a call was made for support on the ground in Minneapolis. And even though I was still in Cleveland completing the #YearWithoutTamir actions when the call went out – I felt moved to answer. I spent 2 days at home mostly doing laundry & cooking Thanksgiving dinner & then headed to Minneapolis.
While I usually do not recap my on the ground work, I felt compelling to write about my experience in Minneapolis for a few reasons:
Folks ask me all the time "But what do you DO?" when I say going to a city.
MANY people answered MY call for financial help with this trip & I wanted them to know what good their support did.
The story of the #4thPrecinctShutdown is something that needs as much documentation as possible – it was & is THAT amazing.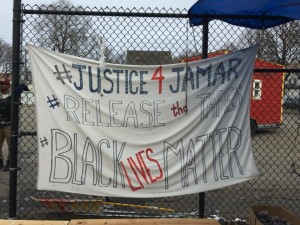 I arrived in Minneapolis on a very cold Black Friday night – Lena one of the leaders of BLM-Mpls picked me up at the airport along with a few other folks who arrived to support the team. We immediately went to the #4thPrecinctShutdown site.
I didn't really have an expectation of what I would see, but I was surprised to see a full-on encampment, with a soup kitchen, headquarters, press tent, bonfires (it was 19 degrees that night) and more than that: a COMMUNITY connecting outside a police station. This was emblematic of a society that wants to see a change in policing. That is not to say that we don't respect the good that most police officers do for our neighborhoods. In fact, the shutdown has even concerned locals that there is support for lawlessness here but that simply is not the case. Many have looked towards solutions like a smart house alarm after watching the news coverage of some bad eggs in the demonstrations heading out onto people's private property. I would say that is not a bad idea but they must understand that what they're reacting to is not emblematic of the movement as a whole.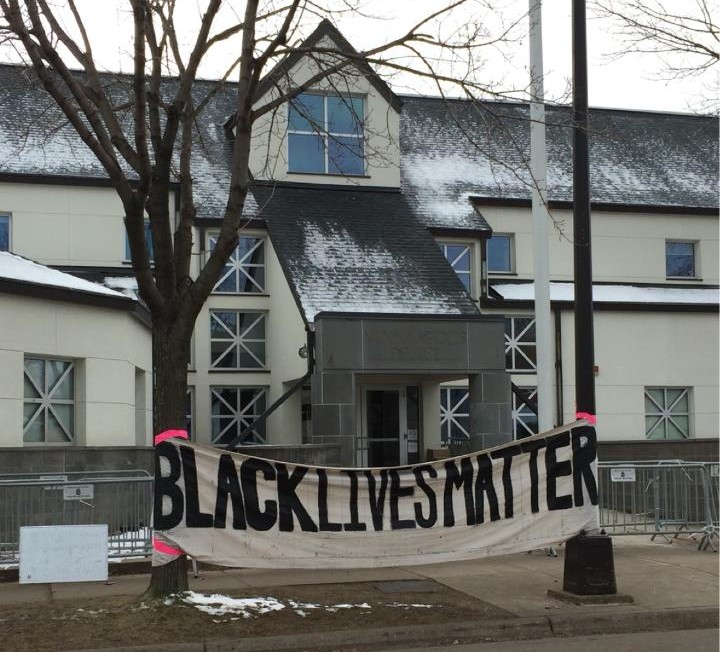 I noticed many other things – the police lights bright as the sun on the side of the building, the clearly homeless folks taking refuge in the space created by this shutdown, the circle of people sharing their hopes & feelings about this process.
Lena was the person who called me to Mpls, so my first job was to simply ask her what she & the team needed. I sat in on core team meetings & offered my services in anyway I could.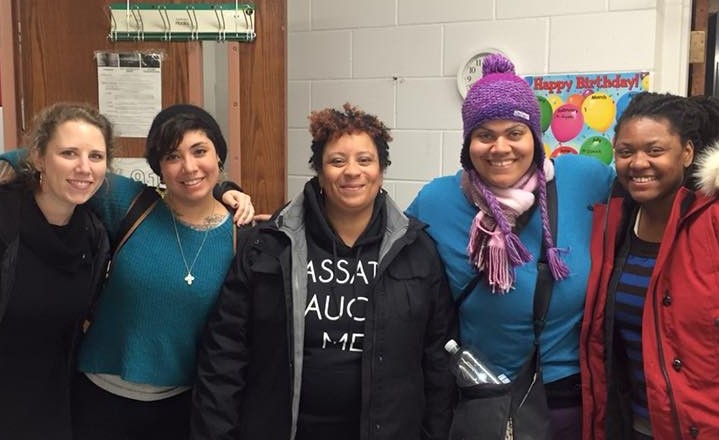 I created social media images & FB event page notices. I helped run a Direct Action training with several other folks who were from out of town. I assisted in planning a full day clergy & citizen led occupation of Minneapolis City Hall in the #Taleof2Cities action.

I also made myself available to simply listen to people at the #4thPrecinctShutdown – I spent a full day doing nothing but that. Just LISTENING to people talk about whatever they wanted to. I met Dads who felt compelled to stay each night to keep other people safe. Long time community members who were there when the Supremacist shooting happened & who felt guilty that people got hurt. Ministers who just decided to take their message to the people. College students who were drawn by the sheer perseverance of the occupation. Livestreamers hell bent on capturing everything they could. And a focused but tired BLM-Mpls core team who were literally working round the clock to keep things going.

When I say working AROUND THE CLOCK I mean they:
Organized & managed 24-hour "lead" coverage at the site. That means even from 12AM – 8AM there was someone from BLM-Mpls ON SITE & IN CHARGE at all times.
Instituted a 24-hour volunteer security team 24-hours a day. Yes I said TEAM. Patrols, lookouts, a SYSTEM. These young people took it upon THEMSELVES to ensure the safety of others at the #4thPrecinctShutdown. When the supremacists shot 5 protesters, the police told those asking for help "This is what you deserved." – as people lay bleeding 150 ft from the precinct doors.
Created community centered programming. This team had a daily community meeting – discussing next steps and updates on their demands. They held know your rights trainings on site. They conducted direct action trainings onsite. They trained people to act as legal observers on site. They held movie nights. They had a Sunday outdoor church service with multiple preachers.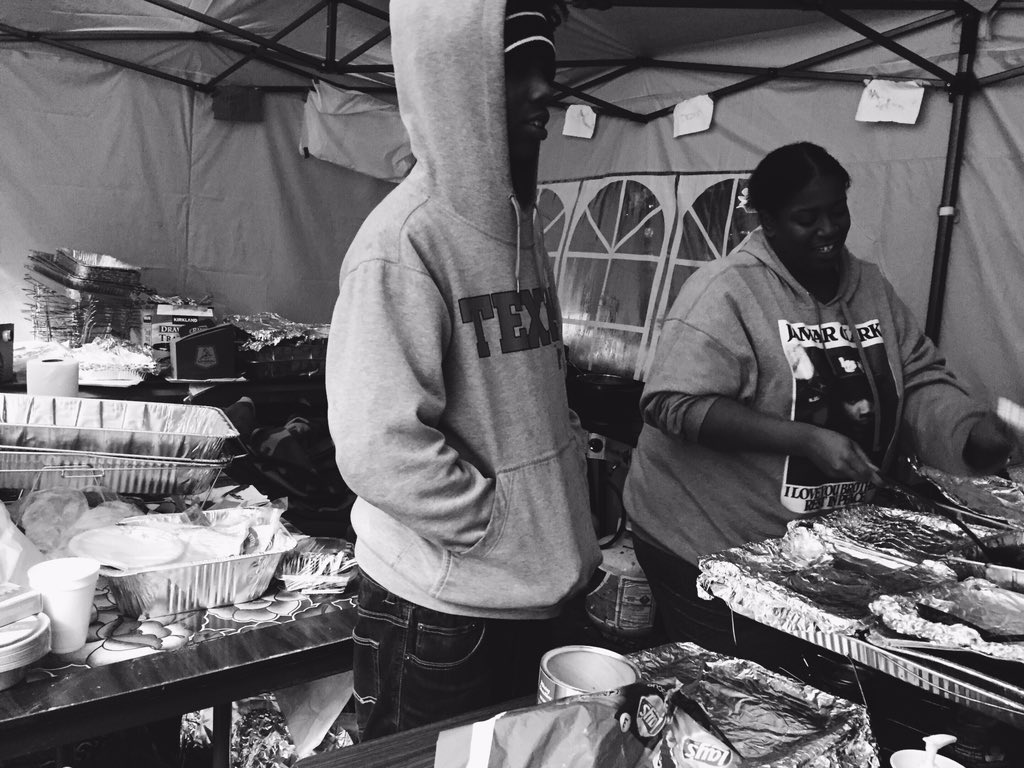 Fed the people. A soup kitchen was run feeding anyone who needed to be fed from breakfast through midnight. EVERY SINGLE DAY & NIGHT. There was also a general food donation area where folks could simply take food. Check out #BlacksGiving to see images of their amazing Thanksgiving Meal.
Coordinated donations. A clothing drop off site was set up. Take what you want – anytime.
Created an impromptu & must needed Community Center.* Even as we heard police were preparing to raid the encampment. Even as so-called allies called for an end to the #4thPrecinctShutdown. Even as a snow storm blew in – as long as the people of North Mpls wanted to be out there – BLM-Mpls was committed to being there too.
*It should be noted here that what USED to stand on the EXACT spot of the 4th Precinct was a fully functioning Community Center called "The Way" – you can read lots more about The Way a Black Empowerment mecca in the 1960's here.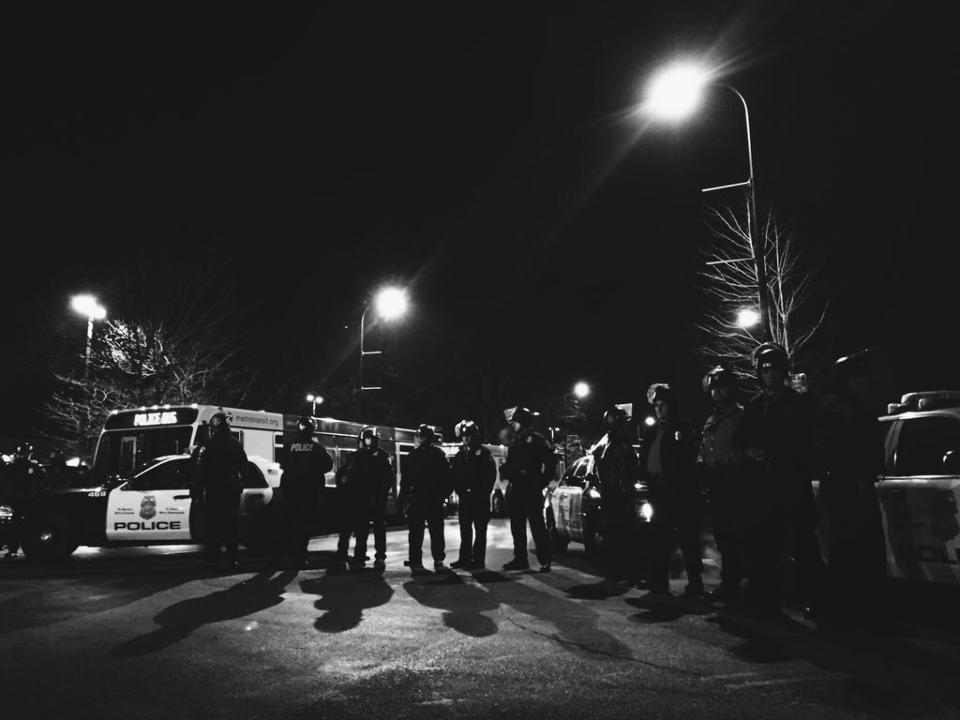 My final night in town was also the night the police DID raid the #4thPrecinctShutdown.
It was a nerve racking & scary process. The team was well prepared & the police did everything they could to make it as destructive a process as possible.
They circled us for hours into the middle of the night. Then finally descended on the camp at 4:00 AM. Over 150 riot gear clad officers sprang into the encampment, pushing peaceful protesters violently to the side as they cleared the way for their vehicles. Bulldozers took away the donated clothing & food.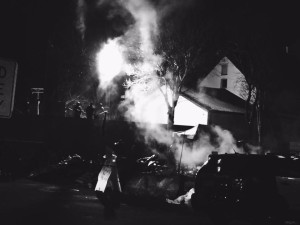 The fires that spent 19 days warming this community were put out. One of the BLM-Mpls leaders said to me "I just worry about the homeless folks who were sleeping here with us every night. Where will they go?" Another said "A women ran to the encampment after a violent domestic altercation for safety – where will she go now?".
In place of the loving, flawed but beautiful community that the #4thPrecinctShutdown created, the police made quick work of installing huge, concrete barricades around the entire precinct. The symbolism wasn't wasted on me or anyone else there.
Ten protesters were arrested during the raid – In response BLM-Mpls has continued to lead with amazing clarity & focus:
Shutting down City Hall the following day & marching through the streets of Mpls.
Currently on the ground at Minneapolis City Hall hours after MPD violently evicted community members from the 4th Precinct! #NoJusticeNoPeace

Posted by Black Lives Matter ATX on Thursday, December 3, 2015
Coordinating a planned response at a city council meeting that was poised to approve $650K in additional funds to the 4th Precinct.
And through it all the call was evident, the demands were clear – these Black people want #JusticeForJamar. These Black people want their elected officials held accountable. These Black people WANT TO SEE THOSE TAPES of the police killing Jamar Clark. They will not stop until they get those things.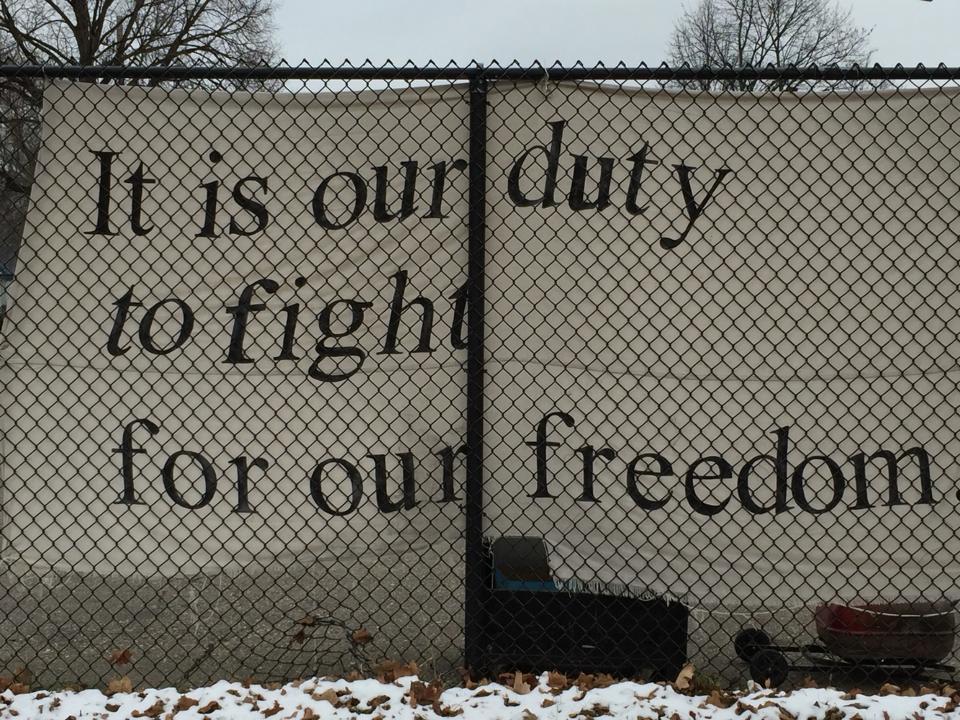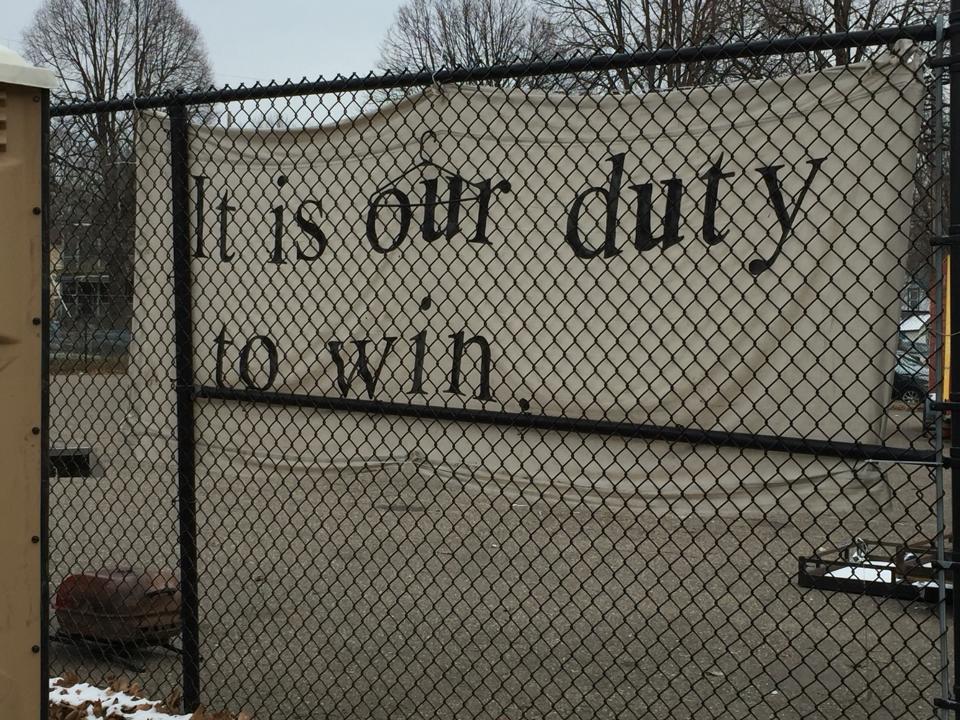 And now I need to thank some folks:
Thank you to everyone at BLM-Mpls for welcoming me into their circle with such love and grace – it was an honor and a pleasure to work with and for you – I will be back soon. Please:
Thank you to everyone who donated to help me get to Mpls – it's not easy to throw together an open-ended trip with little to no planning and you stepped up when I needed you to.
Thank you to everyone at the #4thPrecinctShutdown for showing me and the entire country what safety beyond policing can look like. What a community united can look like. What democracy looks like.
Finally thank you to my husband, for sharing me so completely with the Movement for Black Lives. For never complaining when I get home from one place only to say – hey I gotta leave again in 2 days, while your family is here, for Thanksgiving. I couldn't do any of this work without your support.
---
Support Ferguson Response: