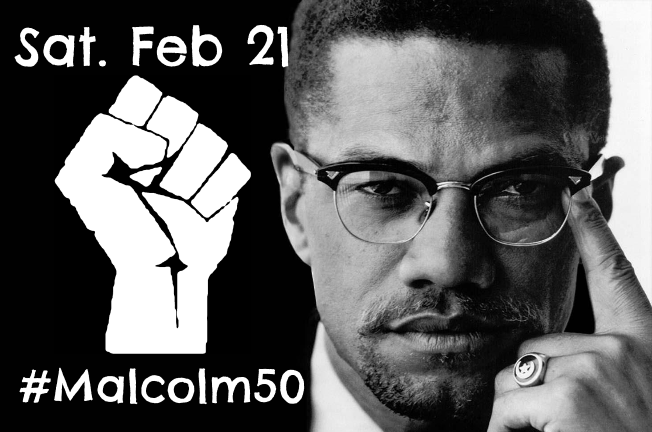 Sat. Feb. 21st:  50th ANNIVERSARY OF MALCOLM X's ASSASSINATION
We will honor the life of Malcolm X and the movements he inspired by taking direct action on the 50th anniversary of his death.
Organize creative, disruptive, direct actions in your community.  Envision mass mobilizations, shut downs, die-ins, occupations, and other actions forming a chorus of resistance during this day of remembrance.
Channel the clarity of "by any means necessary" and his desire to "put the U.S. on trial" for its human rights crimes against black people as you plan and organize actions.
Use hashtags:
#Malcolm50
#BlackFutureMonth